Face Tan Water - Original
Illuminate and nourish your complexion in an instant with Self Tanning Face Water! A refreshing, light and transparent facial mist, enriched with Aloe, White Tea extract, Cucumber, Rosehip, Chamomile and Vitamins A, C and E to help maintain a complexion radiant and hydrated skin. Self-tanning water offers a perfect and luminous tan while moisturizing your skin, evens skin tone and reduces the appearance of redness. This gradual Self-Tanning Water is perfect for fair to medium skin tones.
Regular price

Sale price

$39 USD

Unit price

per
or 4 interest-free payments with
Free shipping over 450$*
Pair and Save
How to use
Follow these steps to achieve a gorgeous natural-looking glow:
Exfoliate the skin properly prior to use.
Use on dry, clean and bare skin.
Apply all over the face, neck and décolletage in a fast-sweeping motion.
Allow 6 hours before washing your face to reveal your developed tan.
Apply it 2–3 times a week.
Moisturize daily to prolong and maintain your tan.
To obtain a more gradual tan, add a few drops into a facial moisturizer and use it daily.
More details
Made especially for the face, the Face Tan Water will get you that dreamy glow, without clogging your pores or breaking you out. Plus, it's super refreshing and can be applied in a few seconds only!
The Face Tan Water offers a buildable and gradual tan. Use it twice a week for a long-lasting result, or 3 to 4 times a week for a darker result.
Develops into 6 hours.
Made from natural and naturally derived ingredients.
100% vegan and 100% cruelty-free.
Gluten-free, paraben-free, sulfate-free and alcohol-free.
Without mineral oil.
Non-irritating ingredients.
Non-sticky and lightweight.
No transfer on clothing or sheets.
Watermelon fragrance.
Made in the USA.
Ingredients
Aqua (Water), Dihydroxyacetone, Glycerin (Plant-derived), Aloe Barbadensis Gel, Camellia Sinensis Leaf Extract (White Tea Extract), Tocopheryl Acetate (Vitamin E), Retinyl Palmitate (Vitamin A), Ascorbic Acid (Vitamin C), Cucumis Sativus (Cucumber) Extract, Rosa Canina (Rosehip) Extract, Chamomillia Recutita (Matricaria) Extract, Phenoxyethanol, Ethylhexylglycerin, Parfum (Fragrance).
FAQ
Why is the Face Tan Water clear?
There's no colour guide inside the Face Tan Water as it's made especially for the face. This soothing and refreshing Face Tan Water is made with DHA (Dihydroxyacetone) which is the active ingredient that reacts with the amino acids of the skin in order to create a gorgeous sunless tan.
If I have acne-prone or sensitive skin, can I still use the Face Tan Water?
Yes! When we created the Face Tan Water, we kept in mind delicate and sensitive skin types. This product is clear, lightweight and made with gentle ingredients that prevent breakouts. As there is no colour guide in the product, it will not clog the pores. The Face Tan Water is made with soothing and nourishing ingredients for the skin and is also alcohol-free.
What kind of tan should I expect with this product?
The Face Tan Water Original offers a buildable effect for light to medium skin types. The more is applied, the darker the result gets. To maintain a constant result, we suggest applying the products 2 to 3 times a week while ensuring proper exfoliation. The daily use of serums, creams, masks or makeup can affect the longevity of the result. If you are looking for a darker glow, we suggest you check the Face Tan Water Dark.
How long should I wait before rinsing off the Face Tan Water?
The tan develops over 6 hours after application. We recommend the application to be made before going to bed or in the morning. Contact with liquids should be avoided during the development period.
Can I apply this product with my face cream?
We recommend the product to be applied on a bare and clean face. However, if the application of a face cream is necessary, we recommend applying it prior to spraying the Face Tan Water.
Nuda Babes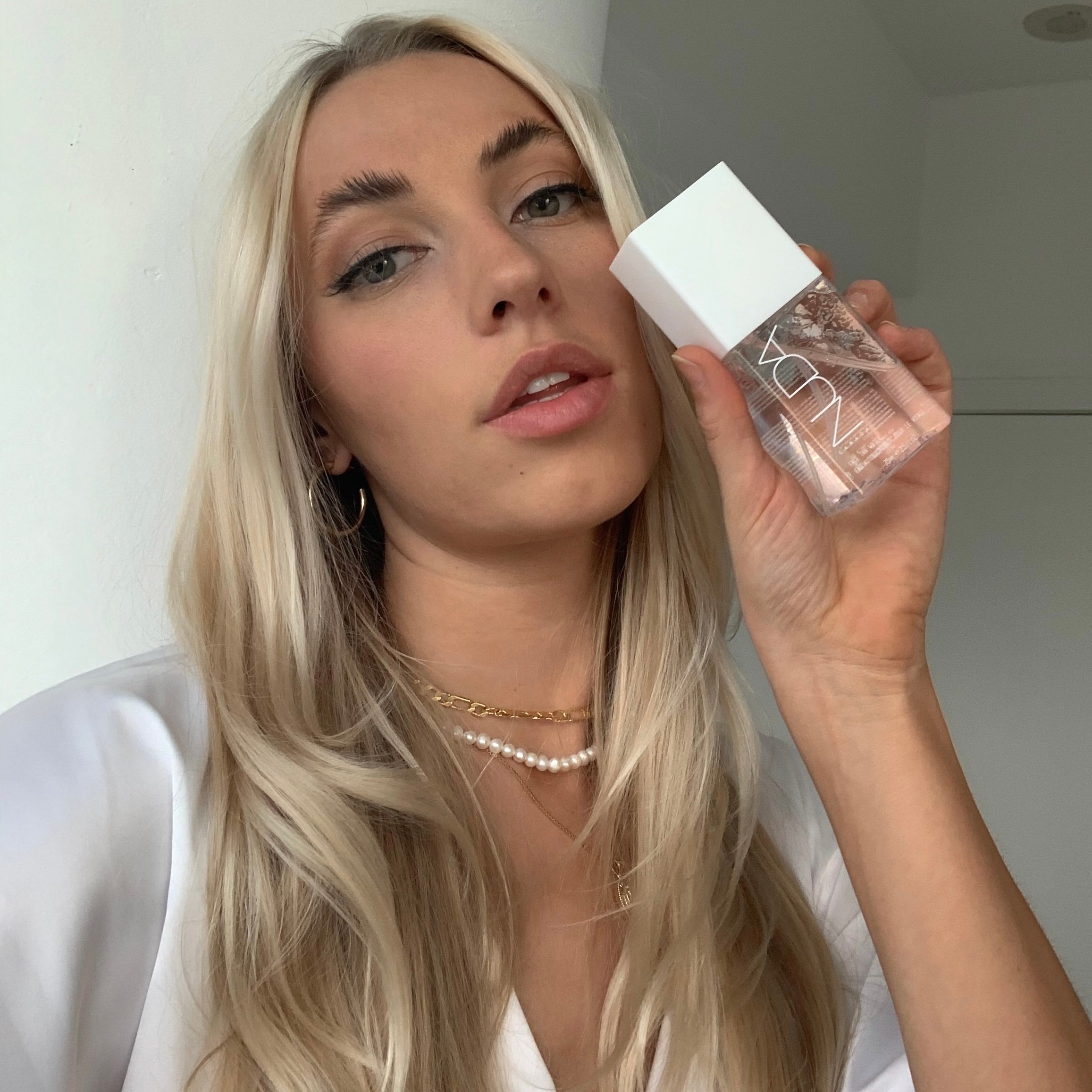 @julialouise31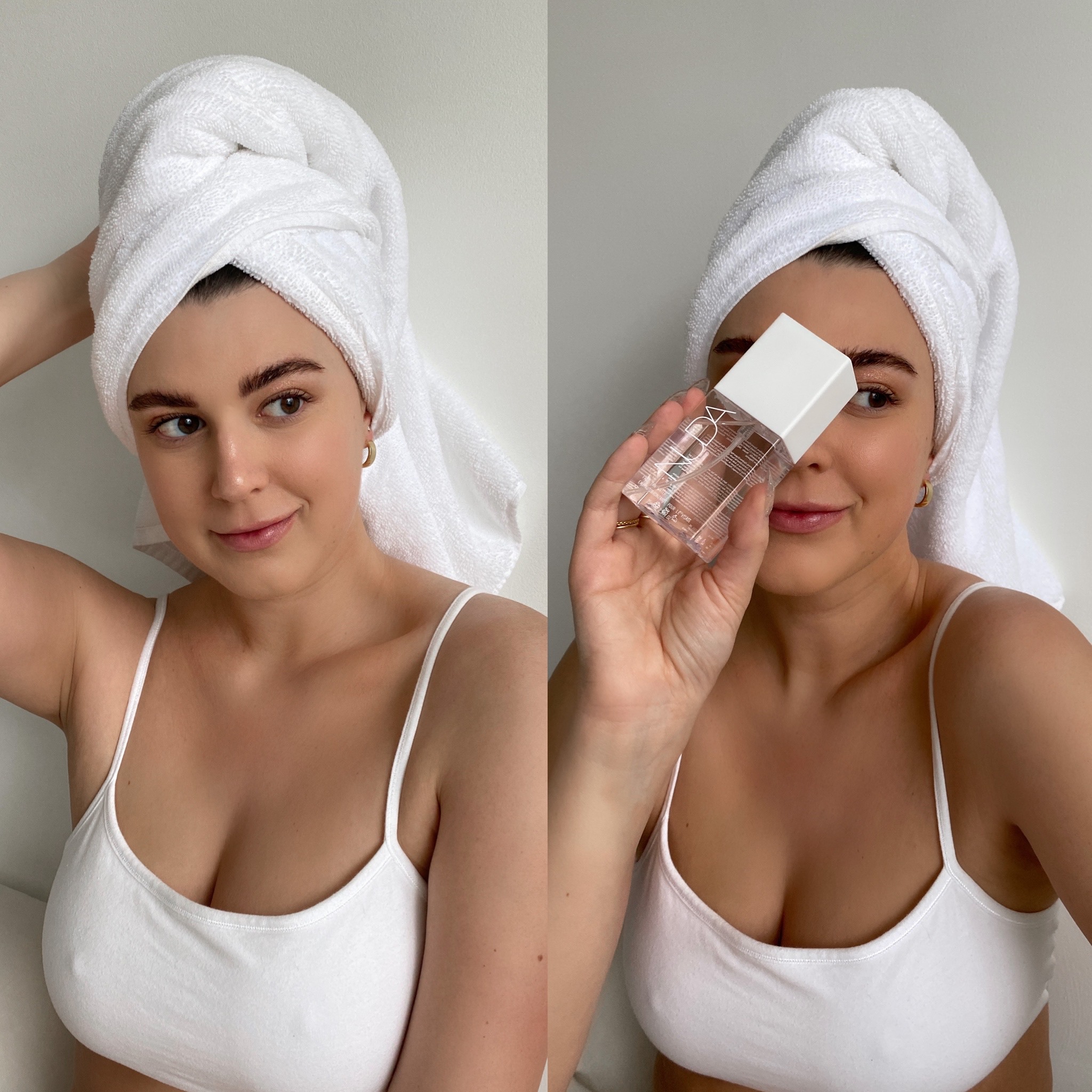 @megdaniellee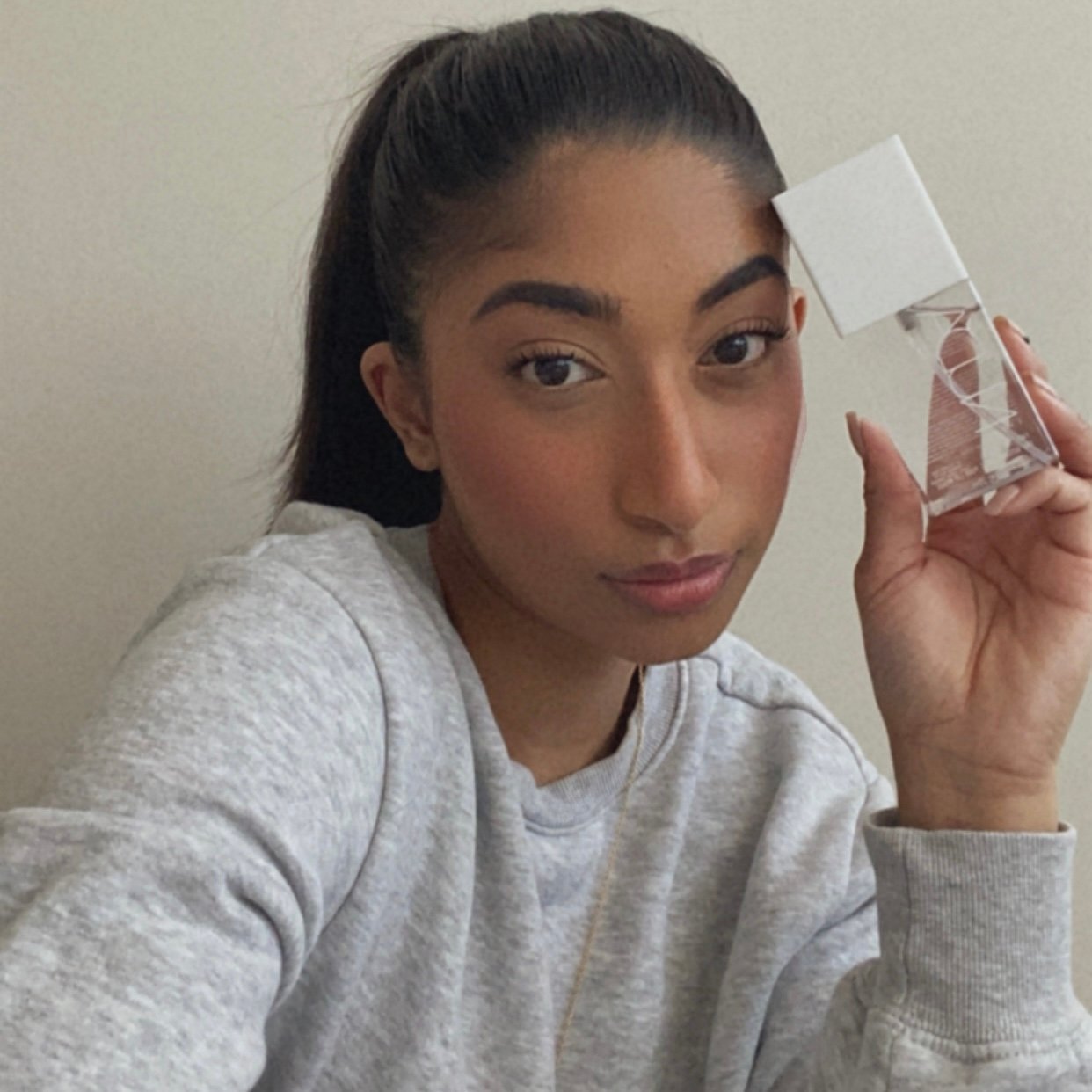 @__szaman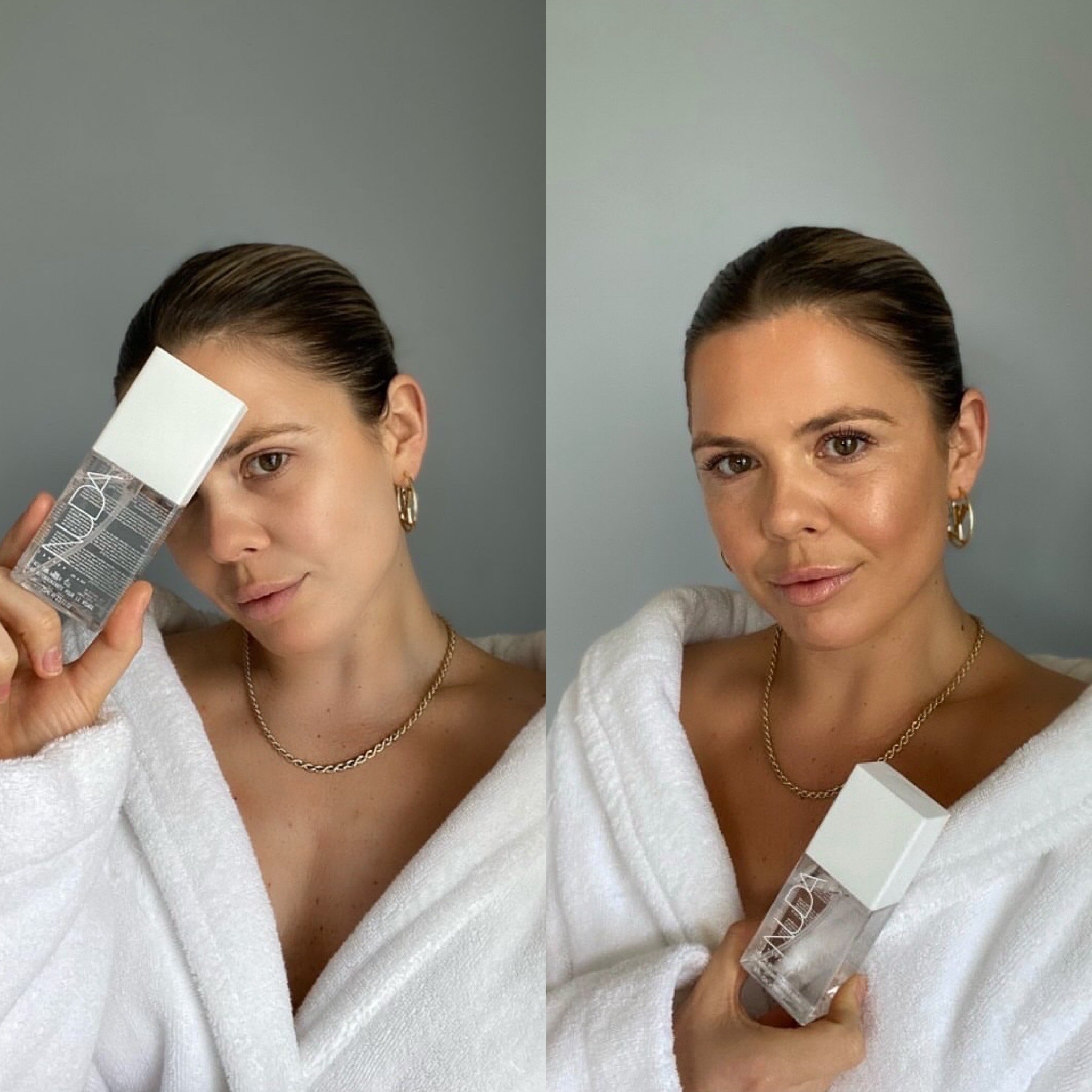 @christie_lauren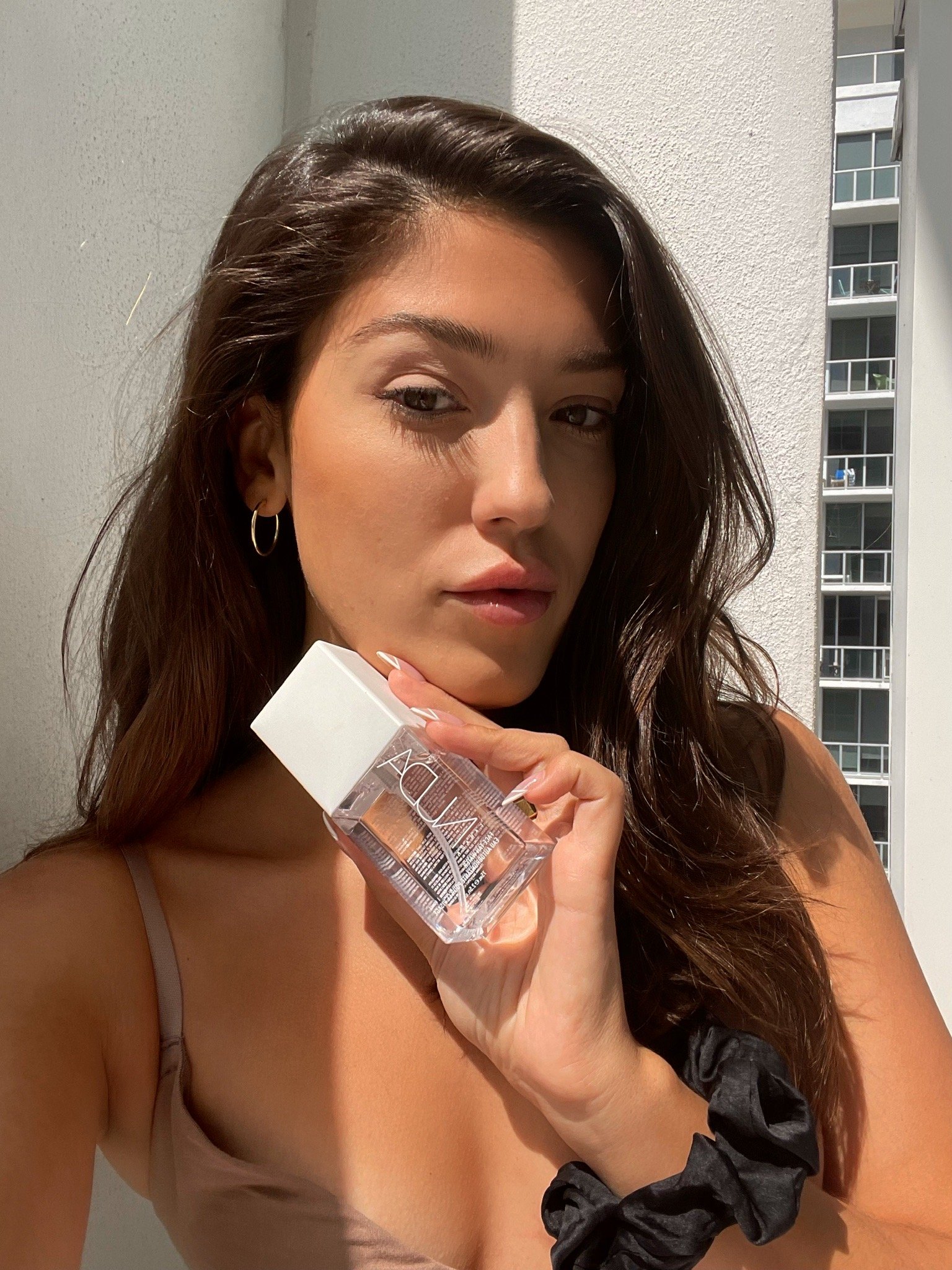 @_emoliveira
Paraben-free
Sulfate-free
Gluten-free
Natural ingredients
Vegan & cruelty-free
Paraben-free
Sulfate-free
Gluten-free
Natural ingredients
Vegan & cruelty-free
Paraben-free
Sulfate-free
Gluten-free
Natural ingredients
Vegan & cruelty-free
Paraben-free
Sulfate-free
Gluten-free
Natural ingredients
Vegan & cruelty-free
Skin Loving Ingredients
Aloe Vera
Aloe Vera is your new skin's best friend! It helps the protection of the epidermis and the skin's ability to restore itself as well as protecting it from free radicals.
White Tea
White Tea contains high amounts of anti-bacterial and anti-ageing properties that help prevent wrinkles and sagging skin. The antioxidant property of white tea revitalizes your skin and prevents premature ageing.
Vitamins A, C and E
These nourishing vitamins help boost your natural glow by giving you an optimal hydration. They stimulate collagen and cell growth, promote smooth and healthy skin.
Tanning Tips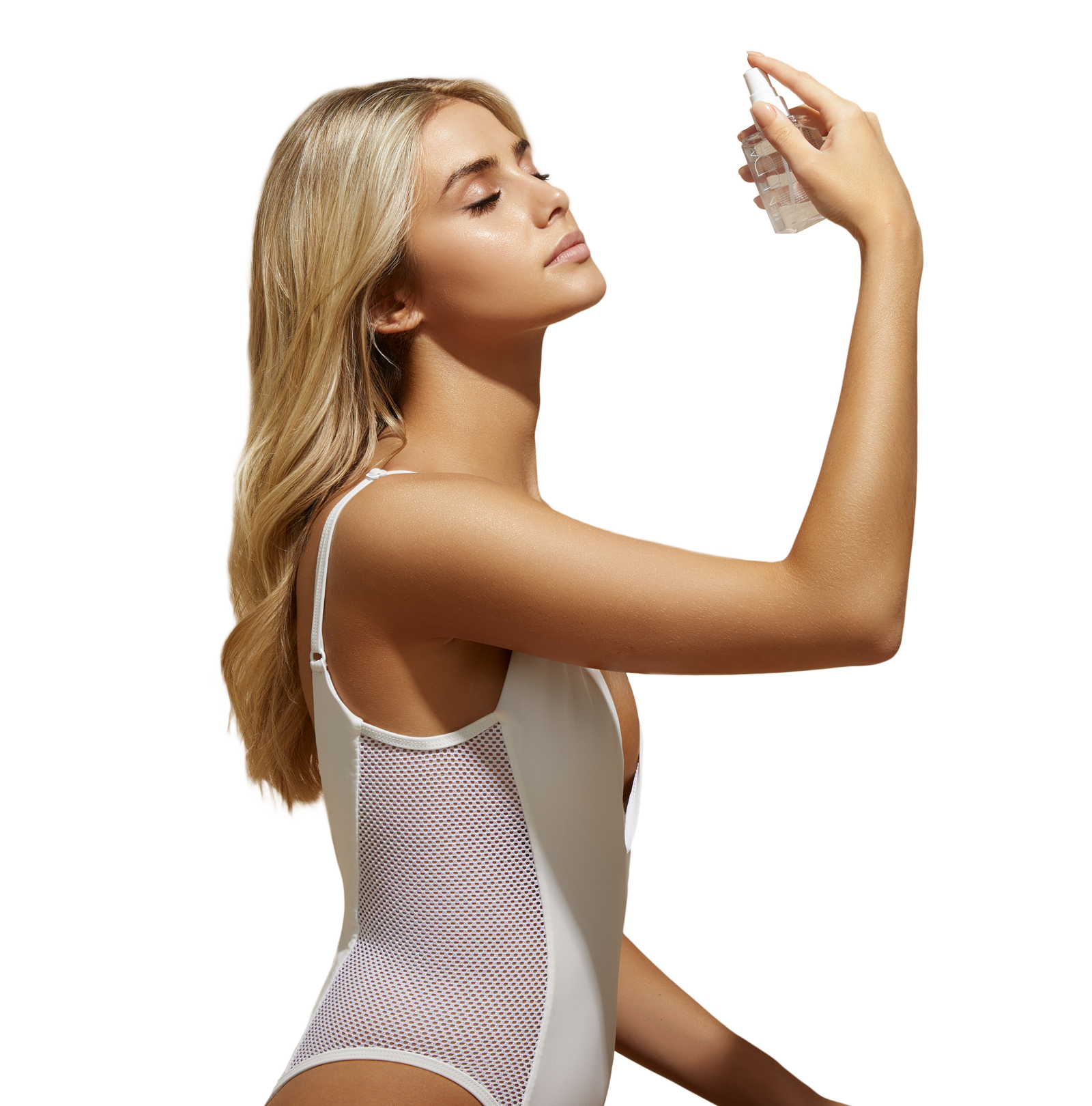 Before
Exfoliate your face 24 hours prior to the application.
For better results, do not wear makeup, serums or creams.
Apply on clean and dry skin.
After
Avoid contact with liquids during the development period.
Rinse off your face after 6 hours.
Apply 2 to 3 times a week to maintain a luminous glow.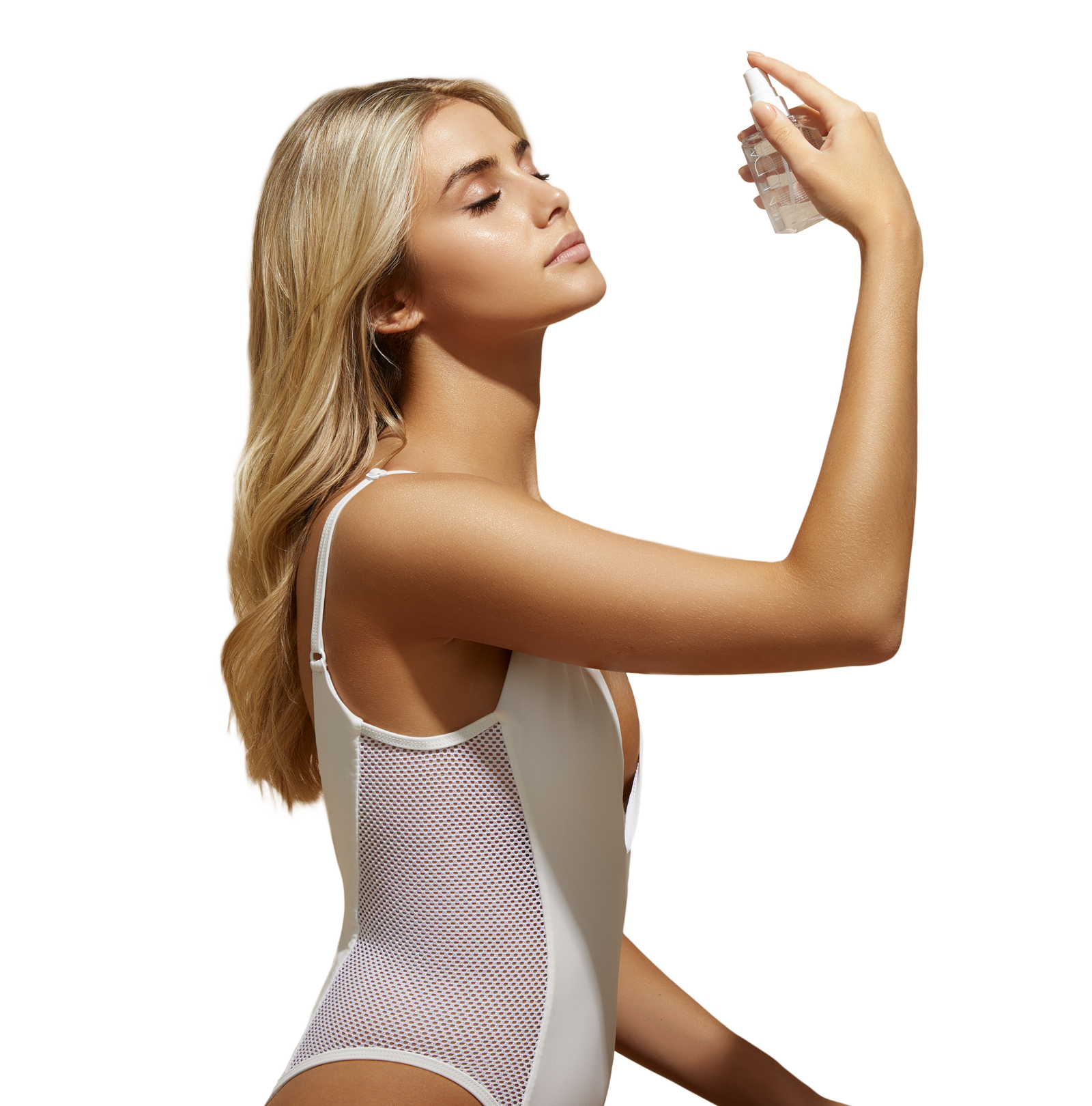 Face Tan Water - Original