The Latte solution is a regular solution containing 6% DHA that requires 8-12 hours to develop, ideal for people with very pale or pale complexions who do not tan easily and tend to blush in the sun. This solution will allow your clients to obtain a golden and luminous complexion. The solution is enriched with vitamins A, B, C, D and E, extract of aloe, elderflower, white tea, green tea, coconut oil, jojoba and seeds of meadowfoam. Latte dries quickly, non-sticky and odorless, this solution leaves a fresh cucumber scent.

Regular price

Sale price

$20 USD

Unit price

per
or 4 interest-free payments with
Free shipping over 450$*
Pair and Save
How to use
Here are some tips to deliver a gorgeous tan every time:
Exfoliate and prep the skin before using.
Pour 50 to 60 mL in the cup.
Apply barrier cream on dry areas including knees, ankles, feet, elbows and knuckles.
Apply pH balancing spray all over the body.
Use disposable accessories if needed.
One coat is enough to get a flawless tan. Do not spray more than two coats.
Apply finishing powder all over the body to set the tan.
Recommended development time is 8–12 hours, but not more than 24 hours before rinsing off.
Rinse with warm water.
More details
Vegan friendly and cruelty-free.
Made from natural and naturally derived ingredients.
Water-based solution.
Paraben-free, gluten-free, sulfate-free.
Without mineral oil or nut oil.
Tan lasts up to 10 days with proper care.
Solution is good for 6 months after opening.
Can be mixed with other regular solutions and additives.
Can be used in all HVLP and airbrush spray tanning machines.
Shake well before use.
Keep solution at room temperature (72

°F/22

°C).
Keep away from heat and direct sunlight.
Keep the container tightly close.
Made in the USA.
Ingredients
Aqua (water), dihydroxyacetone, glycerin (plant derived), alcohol denatured, simmondsia chinensis (jojoba) seed oil, limnanthes alba (meadowfoam) seed oil, aloe barbadensis gel, cocos nucifera (coconut) oil, camellia sinensis leaf extract (white tea extract), camellia oleifera leaf extract (green tea extract), sambucus nigra (elder) flower extract, tocopheryl acetate (vitamin e), cholecalciferol (vitamin d3), retinyl palmitate (vitamin a), ascorbic acid (vitamin c), pyridoxine hci (vitamin b6), erythrulose, caffeine, phenoxyethanol, ethylhexylglycerin, parfum (fragrance), red 33, red 40, green 5, yellow 5.
FAQ
Is this solution safe for pregnant women?
DHA acts only on the top layer of the skin. NUDA blends are safe and non-toxic. There is no evidence that demonstrates the harmfulness of DHA. However, as each pregnancy is different, we recommend consulting a doctor prior to use.
Does this solution protect the skin from UV rays?
NUDA sunless tanning products do not contain any UV-protective agents. Our solutions do not protect skin from being sunburned and your skin can still tan. You should always recommend your clients to apply sunscreen prior to exposing their skin to the sun.
How much product should I use?
Less is more! You should use 50 to 60 ml for a full body application. One coat is enough to get a flawless tan. You should not spray more than two coats.
Can this solution stain clothing or sheets?
Although NUDA's formulas have been formulated to dry quickly and to be transfer resistant, you should recommend your clients to wear loose-fitting, dark clothing after the application. If your clients are to sleep with their tan, they should wear full-length clothing. The solution is water-soluble and can easily be removed from most fabrics.
What should my clients use to maintain their tan?
Hydrated skin is the secret of a long-lasting tan! Your clients should moisturize and wash their skin daily with a lotion and body wash that are made with safe ingredients for their tan. Our Body Cream and Body Wash are made without alcohol, petroleum, mineral oil, sulfate, parabens and gluten to provide a smooth skin and even fading. You can suggest the Face Tan Water to maintain an even complexion, as the tan will fade more quickly on the face due to the use of makeup, serums, oils and creams.
What can affect the longevity of the tan?
Different reasons can affect the longevity of a spray tan. The preparation of the skin, the maintenance of the result, the daily routine and the skin type of your clients can influence the final outcome of the tan. You should recommend your clients to:
Get aftercare products that are safe for their tan.
Wait the right amount of time before showering.
Avoid activities that are leading to excessive sweating.
Avoid hot tubs, long baths and saunas.
Avoid waxing or exfoliating.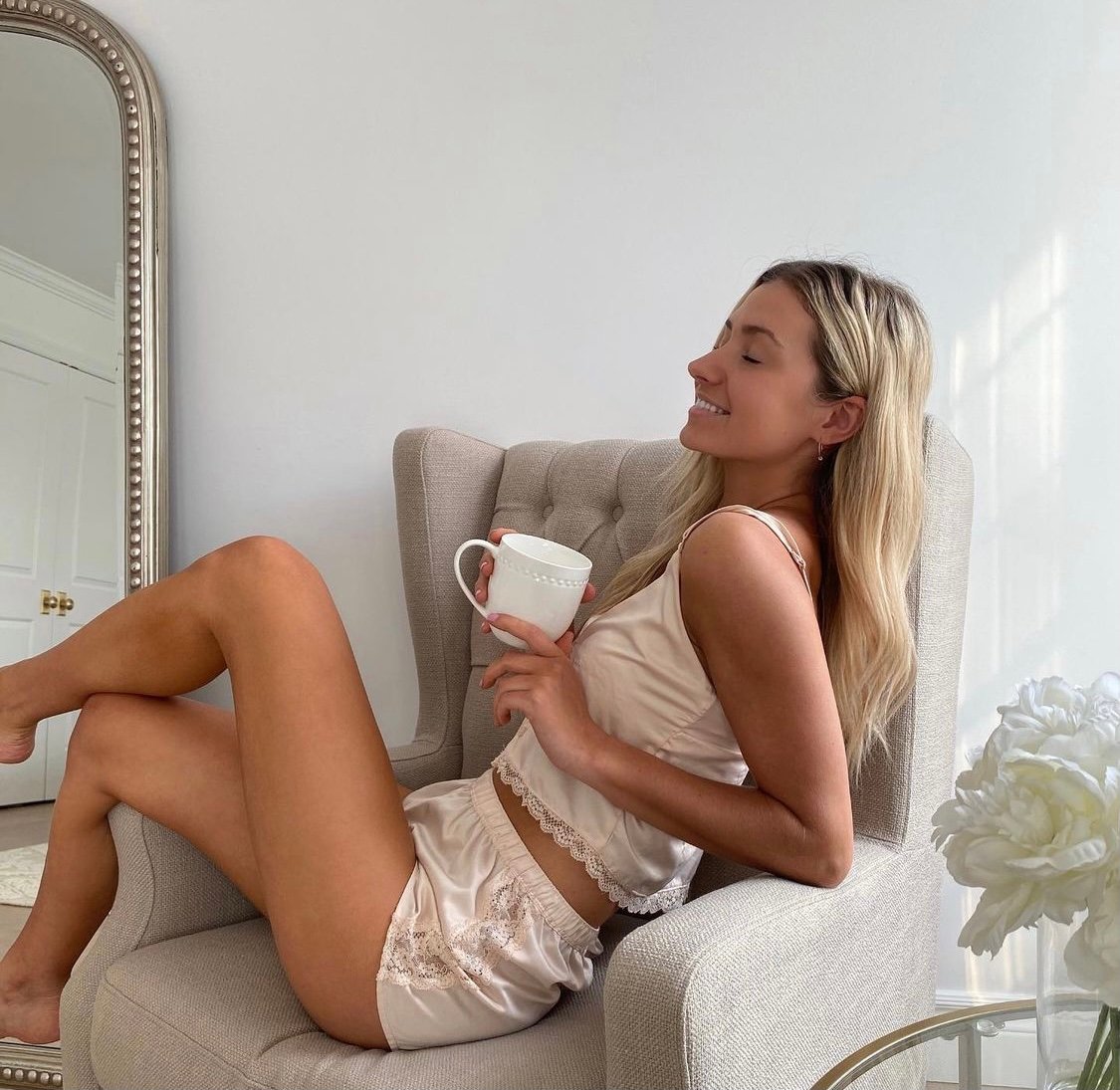 @drearoy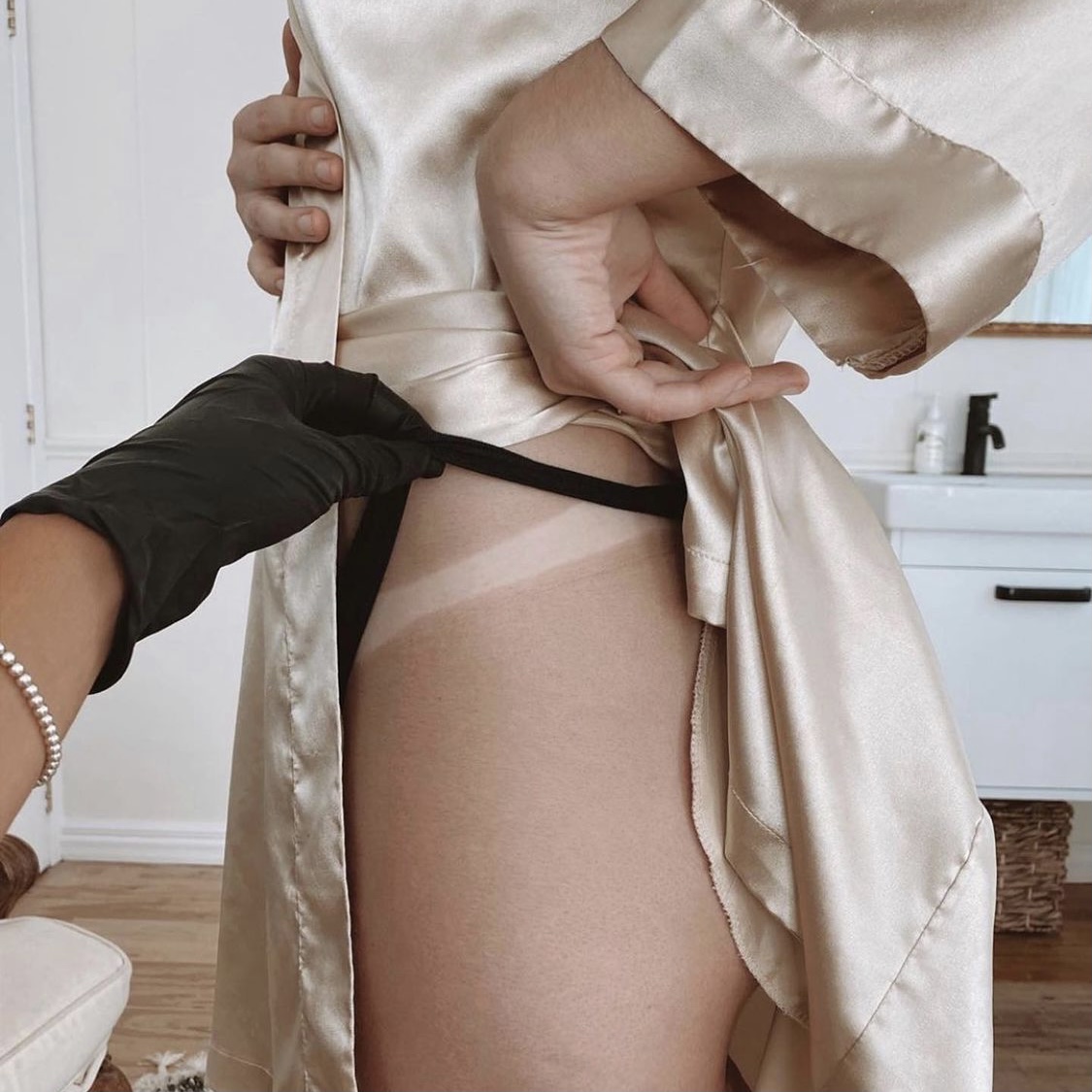 @nudacanada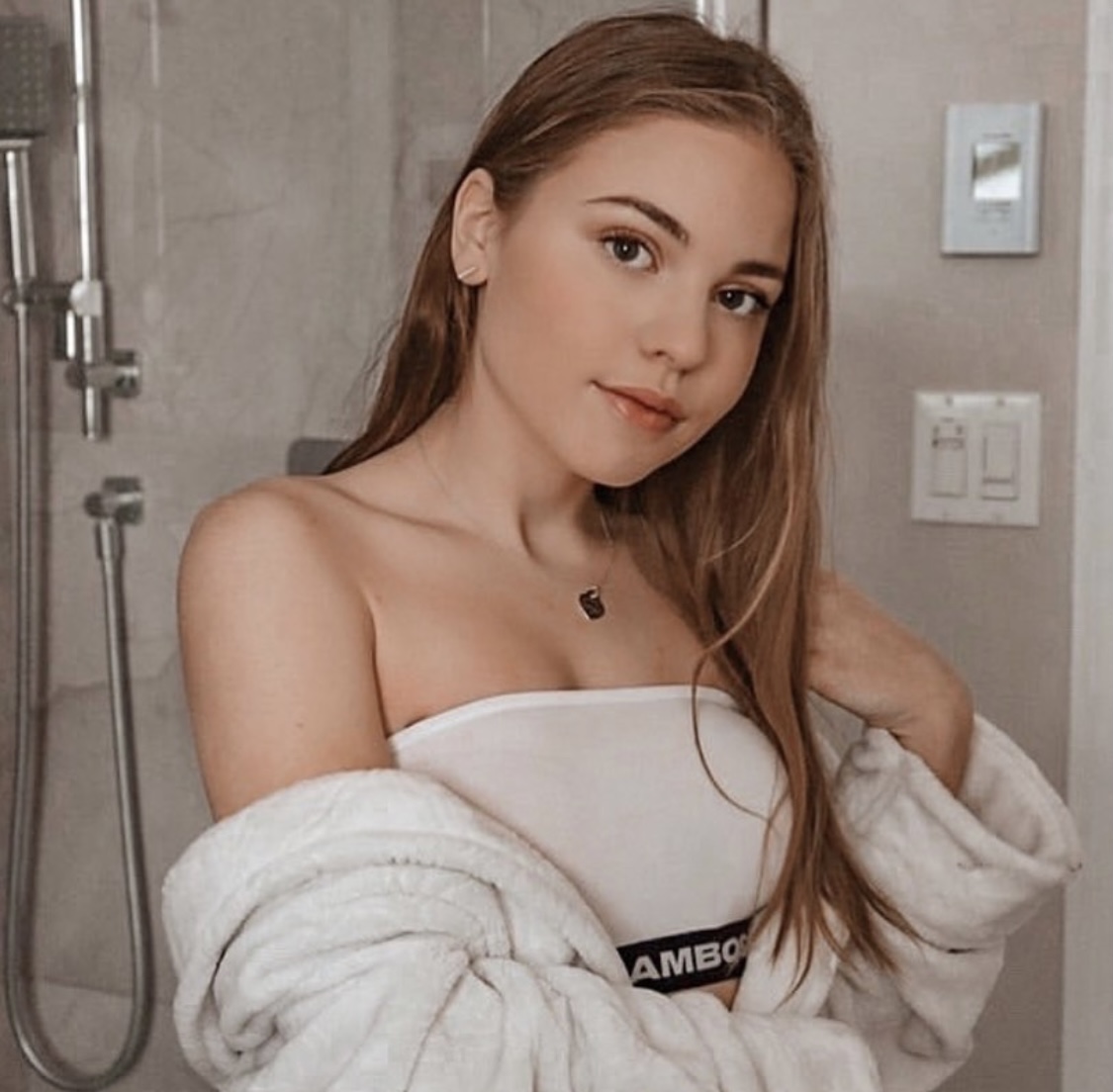 @nudacanada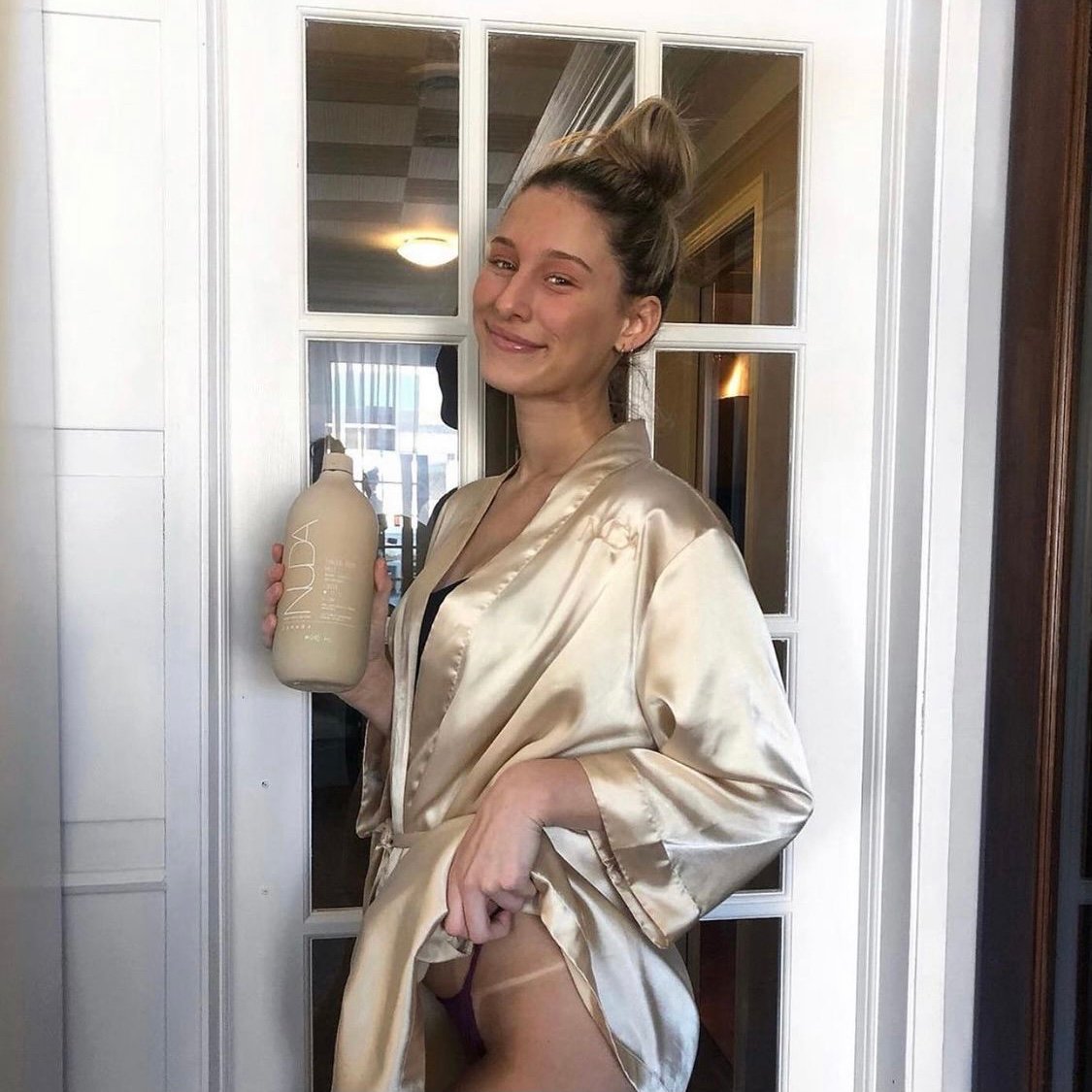 @gloetco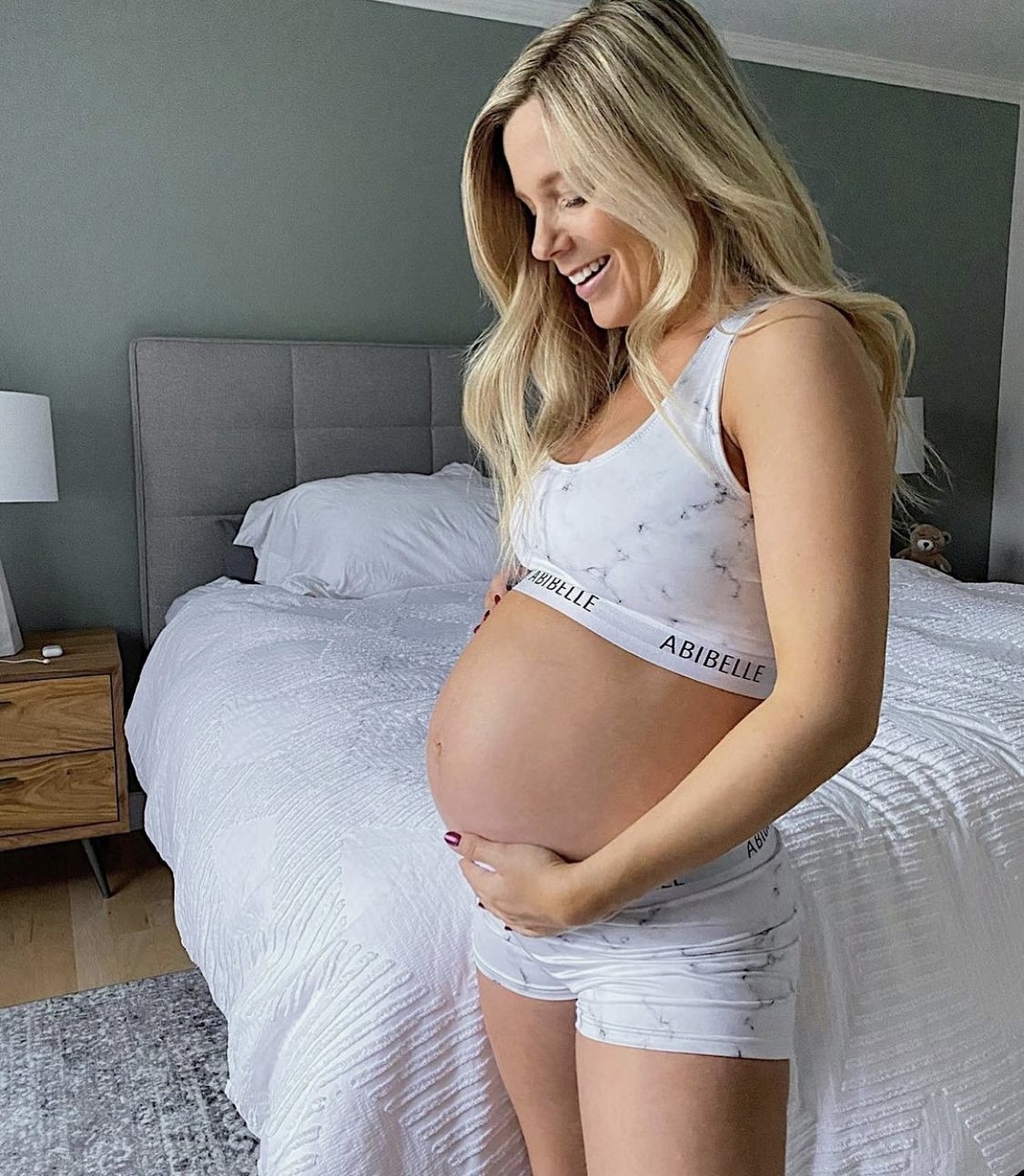 @sarahcout
Paraben-free
Sulfate-free
Gluten-free
Natural ingredients
Vegan & cruelty-free
Paraben-free
Sulfate-free
Gluten-free
Natural ingredients
Vegan & cruelty-free
Paraben-free
Sulfate-free
Gluten-free
Natural ingredients
Vegan & cruelty-free
Paraben-free
Sulfate-free
Gluten-free
Natural ingredients
Vegan & cruelty-free
Skin Loving Ingredients
Aloe Vera
Aloe Vera is your new skin's best friend! It helps the protection of the epidermis and the skin's ability to restore itself as well as protecting it from free radicals.
Coconut Oil
Coconut oil provides the ultimate hydration for your skin! Known for its moisturizing and nourishing properties, coconut oil helps renew your skin cells after scrubbing the dead cells.
White Tea
White Tea contains high amounts of anti-bacterial and anti-ageing properties that help prevent wrinkles and sagging skin. The antioxidant property of white tea revitalizes your skin and prevents premature ageing.
Tanning Tips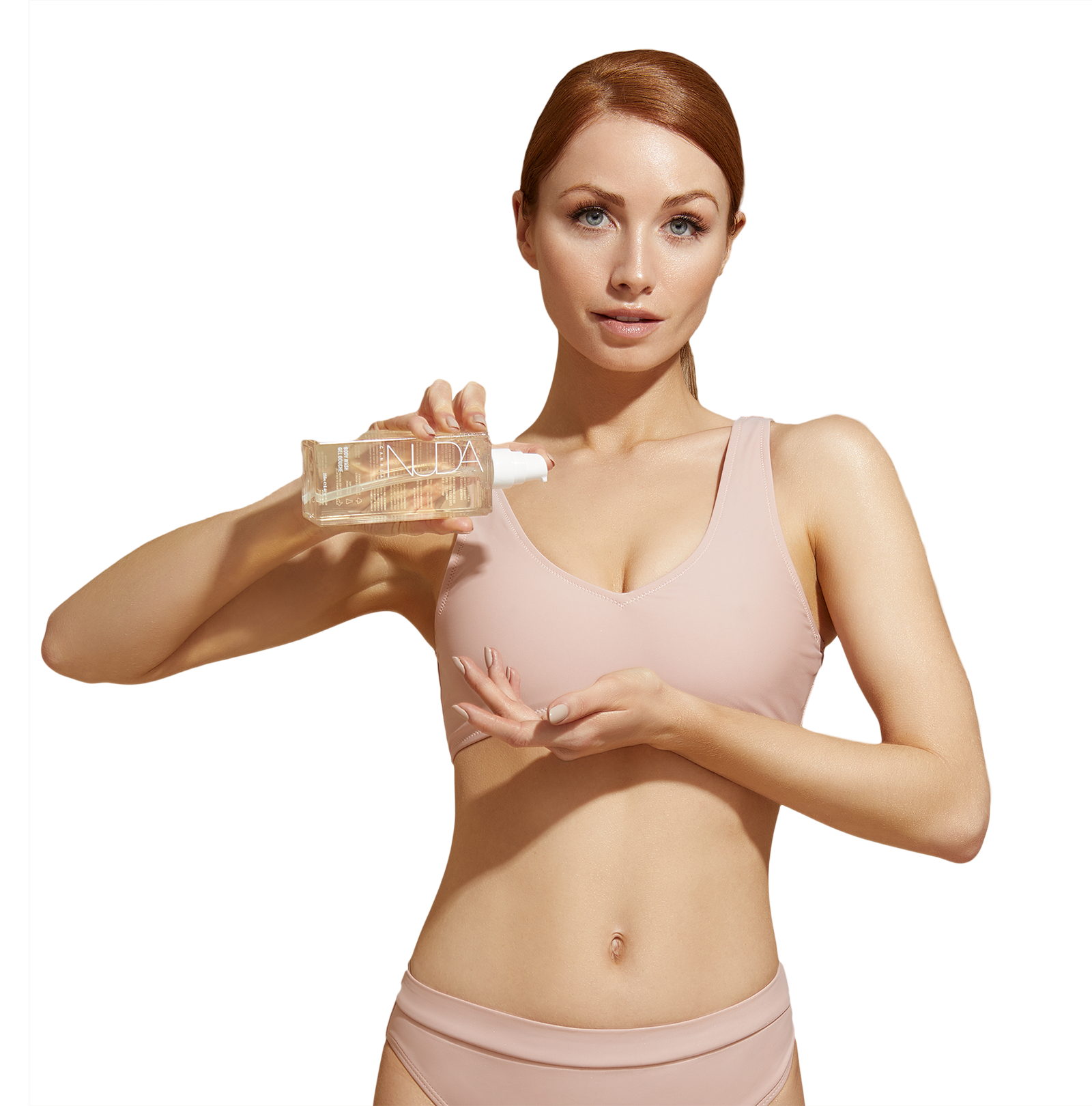 Before
Exfoliate and hydrate the skin several days before the session.
Wash, shave and wax 24 hours before the session.
Avoid wearing makeup, perfume, deodorant and lotions.
Wear dark loose-fitting clothing.
After
Avoid wearing a bra or tight clothing after the session.
Avoid contact with liquids and do not apply makeup or lotions during the development period.
Wait the proper amount of time before showering depending on the solution chosen.
Moisturize the skin every day and avoid hair removal or exfoliation while the tan lasts.